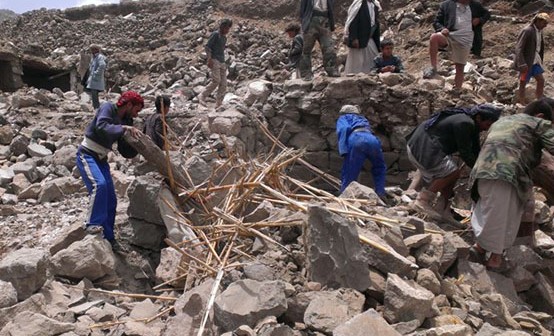 Violations by the forces of aggression against the ceasefire agreement in Hodiedah governorate continued during the past 24 hours, and warplanes of the aggression launched 25 raids on Al-Jawf, Marib, and Al-Bayda governorates.
A military source said to the Yemeni News Agency (SABA) that the aggression forces committed nine attacks on the point of control of the liaison officers in the Kilo 16 area.
Artillery of the invaders and mercenaries shelled ten shells east of the Al-Aden Triangle and north of Maghari village in the Hayss district, while a military bulldozer created combat fortifications in the Lower Jah district of the Beit Al-Faqih district.
The source pointed out that a Saudi missile and artillery bombardment targeted populated villages in the border district of Razih in Sa'ada Governorate.
The source said that the aggression launched 17 raids on the Al-Ghayl district and two raids on the Aqaba area of ​​the Khub and Al-Sha`f district in the Al-Jawf governorate, and targeted five raids on Majjzr in the Ma'rib governorate.
The source pointed out that the aircraft launched a raid on the Ould Rabi` district in Al-Bayda Governorate.