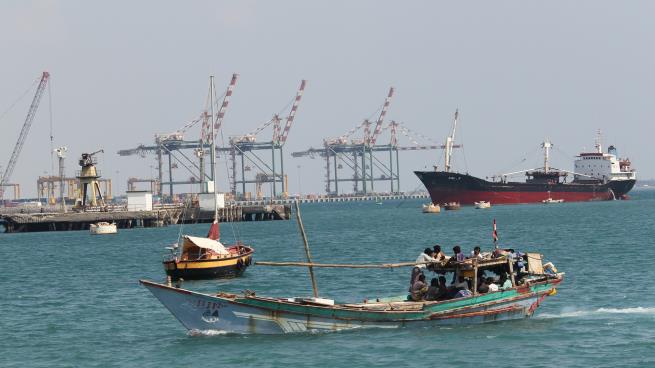 The Yemeni Red Sea Ports Corporation, the General Land Transport Affairs Authority, Hodeidah Port Customs, Trade Union Committee for Shipping and Unloading Workers condemned the continuation of the US-Saudi aggression coalition in detaining oil, food and medicine ships.
In a statements issued today, delivered to the United Nations Office in Hodeidah Governorate, they said that "Preventing the entry of oil derivatives will cause a humanitarian catastrophe. The Yemeni people as a result are lacking many vital facilities and services. This is increasing poverty and unemployment and limiting efforts to stop the spread of epidemics and diseases."
The statement condemned the flawed silence of the United Nations and human rights organizations, regarding war crimes, killing and genocide committed by the coalition of aggression against the Yemeni people during five years of aggression and siege. It considered the practices of the aggression to tighten the siege, the detention of oil, food and medicine ships, and relief supplies despite obtaining entry permits from the United Nations to the port of Hodeidah, a crime against the Yemeni people. It is a violation of the charters and international humanitarian law.
The statement called on the International Transport Workers Organization (ITF), public unions and civil society to condemn barbaric practices and behaviors, especially in light of the worsening of the living and health conditions of Yemenis as a result of the continued aggression and the siege.