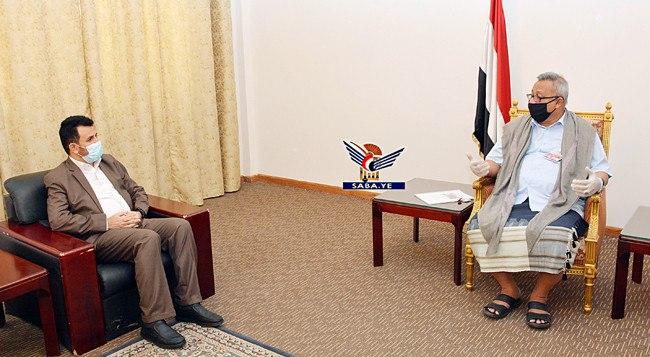 Al-Thawra Net
Prime Minister Abdulaziz Saleh bin Habtour, praised on Saturday the great national effort exerted by the Health Ministry and its medical cadres in combating Corona epidemic (Covid-19).
The move came his meeting with Health Minister Taha Al-Mutawakil to discuss the ministry's vision on normalization of daily life in a number of vital sectors the capital Sanaa.
The Prime Minister pointed to the success achieved by the Ministry and its medical, health and technical personnel in facing the epidemic, despite the great challenges and the scarcity of medical capabilities.
Bin Habtour considered these medical efforts is qualitative victory that will be added to the record of victories made by the Yemeni people on various military, security, educational, and other fronts.