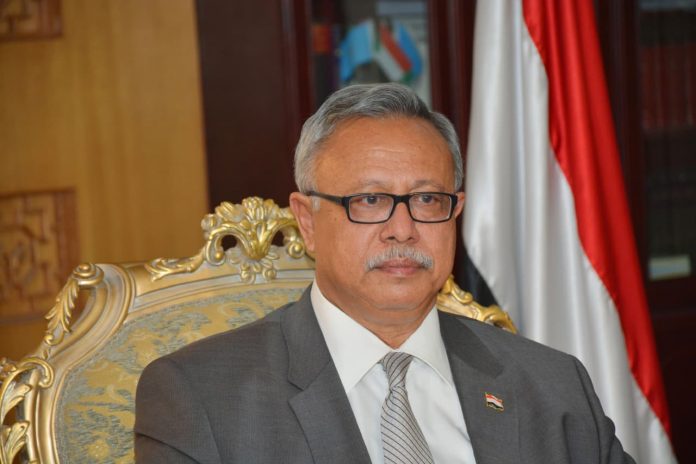 Prime Minister of Yemen, Dr. Abdulaziz Saleh bin Habtoor, said on Saturday that "the countries attacking Yemen covet its strategic location and natural wealth, and are still continuing to draw up their projects to tear apart the Yemeni homeland and its national unity."
The Prime Minister made th statement came during his presidency of the consultative meeting which was held today in Sana'a, and included the Committee for Political Parties and Organisations Affairs, as well as representatives of various political parties and organisations.
The Prime Minister noted the importance of the consultative meeting, as it coincided with the 31st National Day of the Republic of Yemen on May 22, and in light of the great problems and challenges that the country faces as a result of over six years of aggression and siege.
Dr. bin Habtoor affirmed that Yemen is "facing a real battlefield that needs the minds and efforts of all its people, through continuous work to enhance cohesion and steadfastness in order to achieve victory and thwart the enemies' plans."
The meeting discussed the conditions of political parties and organisations, as well as ways to strengthen their roles in combating the aggression and siege.
The meeting touched on the Political Parties and Organisations Law No. 66 of 1991, which is in idee need of modernisation and development in order to keep pace with the developments in the country.
The Yemeni National Day in May 22 commemorates the unification of the Yemen Arab Republic (unofficially known as North Yemen) and the Democratic People's Republic of Yemen (unofficially known as South Yemen) into one united Republic in 1990.