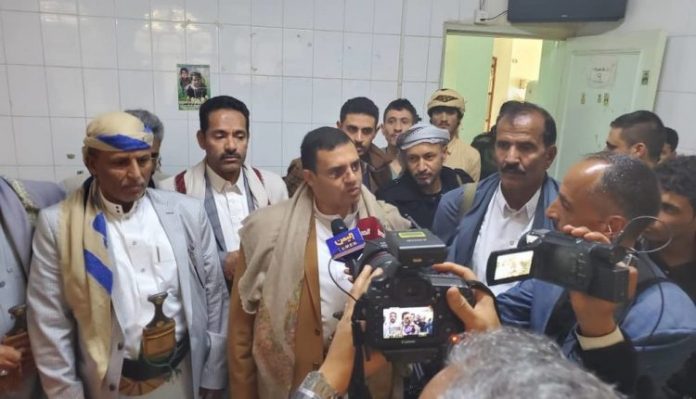 Members of the Shura Council and political leaders on Thursday inspected the conditions of the wounded at the Special Forces Hospital in Sana'a on the occasion of Eid al-Adha.
The visitors conveyed to the wounded the greetings of the leader of the revolution and the Supreme Political Council, on this occasion.
They gave them symbolic holiday gifts in recognition of their sacrifices in defending the homeland, sovereignty and independence.
The members of the Shura Council considered visiting the wounded the least duty for their sacrifices in the face of aggression and its mercenaries, wishing the wounded a speedy recovery and returning to their families in health and well-being.
They praised the efforts of the Special Forces Hospital administration and medical staff in taking care of the sick and injured in particular.
Meanwhile, the wounded expressed gratitude to the members of the Shura Council and political leaders for this visit.
They stressed their willingness to return to the fields of pride to defend the homeland after they recovered.