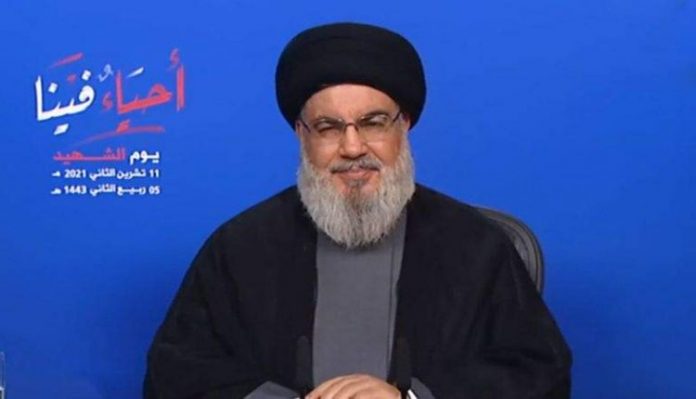 Hezbollah Secretary General, Sayyed Hassan Nasrallah has confirmed that the war in Yemen has become a complete failure" for Saudi Arabia.
"Saudi Arabia reportedly asked the Iranians during their negotiations to mediate in Yemen, but the Iranians said it was a matter for Yemenis,"  he said during a speech in a ceremony on Martyr Day held separately in Beirut's Dahiyeh, Southern Lebanon.
Regarding the crisis with Saudi Arabia, Sayyed Nasrallah said that the kingdom had made the crisis with his country in order to put pressure on the "resistance", and  a response to gains by  the Yemeni forces against Saudi-backed forces in Marib, but the pressure would not work and the city's eventual fall would have "very big" consequences.
The Hezbollah chief added that "Saudi Arabia's main issue is with Yemen, specifically in Marib, and the results of the war, which has failed completely."
In his remarks, Sayyed Nasrallah pointed to the Saudi aggression on Yemen's central province of Marib, saying, "We have accepted the Saudi sanctions against us for years because of our position on the war on Yemen."
"Our position on the aggression against Yemen has been clear since the start of the war 7 years ago. Hundreds of billions of dollars were spent by Saudi Arabia in the war on Yemen and it failed."
"Saudi Arabia does not believe that Yemenis manufacture drones and ballistic missiles, although this is the reality," he added addressing Saudi Arabia, "If you want to stop the war, the only way to do that is to accept the ceasefire and lift the siege" on Yemen.