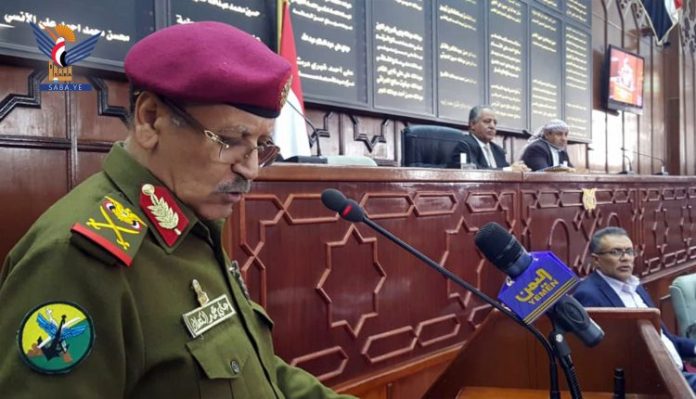 The House of Representatives, in its session Tuesday, chaired by Speaker Yahya Ali Al-Ra'i, reviewed a draft law for the year 1444 AH regarding pensions and bonuses for the armed and security forces, an alternative to Law No. 33 of 1992.
At the session in the presence of the government side, the House members emphasized the importance of the draft law and the observance of the rights of the members of the defense and security institutions, appreciating the sacrifices they make for defending security, stability, and the sovereignty of the homeland.
They pointed to the importance of supporting the armed and security forces and providing them with the necessary capabilities, preserving the rights of their members and caring for the families of the martyrs who gave their lives to defend the homeland and the dignity of its people.
The Speaker of the Parliament urged support for the brave heroes of the armed and security forces to strengthen the steadfastness front and raise the level of security and military performance.
The House approved referring the draft law with its explanatory memorandum to the Defense and Security Committee to study it and submit a report on it.