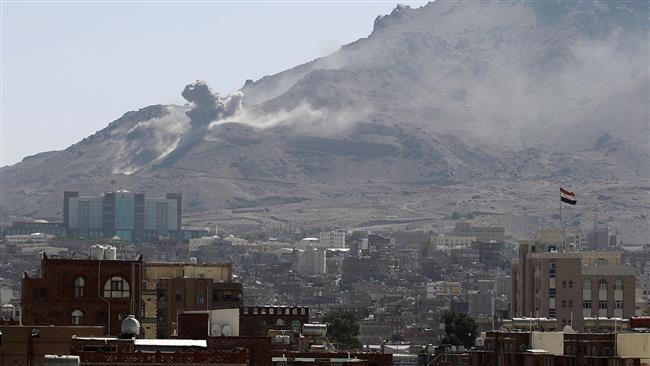 Althawra Net
On Tuesday morning, massive explosions shook Taiz, situated 346 kilometers (214 miles) south of the capital, Sana'a, as Saudi fighter jets launched airstrikes against the international airport in the southwestern Yemeni city, Arabic-language al-Masirah satellite television network reported.
There were no immediate reports of possible casualties and the extent of damage caused in the aerial assaults.
Saudi warplanes also hit the al-Omari camp north of the Bab al-Mandeb Strait and off Yemen's coast as well as the al-Arqoub military camp, which lies east of the Yemeni capital. No words about casualties were available.
Moreover, Saudi jets struck the road linking Haydan district to Maran region in the northwestern province of Sa'ada, though, no casualties were reported.
A Yemeni fisherman lost his life on Tuesday, when Saudi frigates fired a number of missiles at the Mokha port city, situated 346 kilometers (214 miles) south of Sana'a.
Saudi military aircraft also targeted a truck carrying crates of fruits in the Kholan neighborhood of Sana'a.