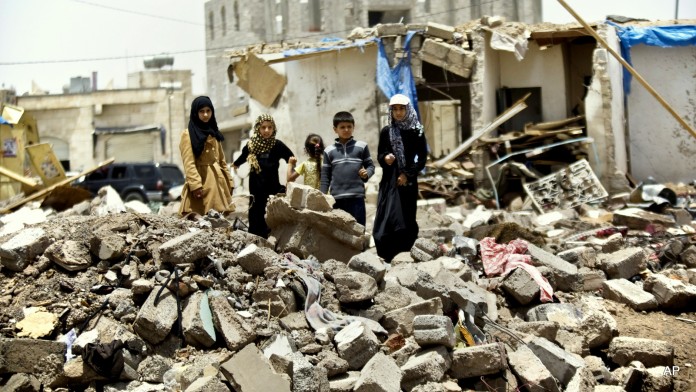 Al-Thawra Net
April 8th, at least 8 citizens were killed and  others were injured by the Saudi aggression new raids on al-Wazeiah district, Taiz province.
A local official sources told Saba that the Saudi warplanes aggression targeted a car carrying citizens in Al Raqah area in the central of the al-Wazeiah district that killed 8 people including women and others injured.
The numbers of victims might be increased because of the serious injuries ,the official said.
He pointed out that the victims were trying to run away to a neighboring areas because of  the intensive air raids on the different part of the district.
He also said that the Saudi aggression air raids targeted school and residential building which causing a huge damages .