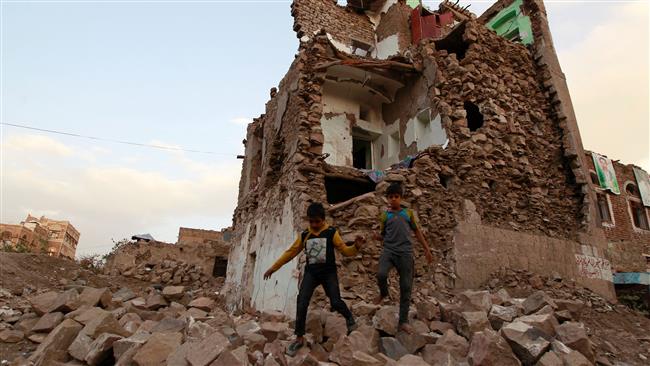 Al-Thawra Net
The death toll from a Saudi-led airstrike against a residential area in Yemen's southern province of Lahij has risen to 11, with four children among the civilian casualties.
Local security officials and witnesses, speaking on condition of anonymity, said 11 civilians died in the town of al-Mahala on Wednesday, when a warplane, believed to belong to the United Arab Emirates, fired two missiles at the house, flattening the building.
The officials identified the victims as members of the same family. Only one child survived the aerial assault.
Ahmed Hadash, a witness, recalled hearing explosions for 40 minutes during the raids, while fighter jets flew overhead.
"The bodies were distorted and the human remains were everywhere," he added.
Separately, Saudi-led warplanes struck a mineral water factory in the same Yemeni province on Wednesday, though there were no reports of casualties.
Late on Wednesday, Saudi warplanes launched another airstrike against Nihm district in the northern province of Sana'a, but there were no immediate reports of casualties or damage.