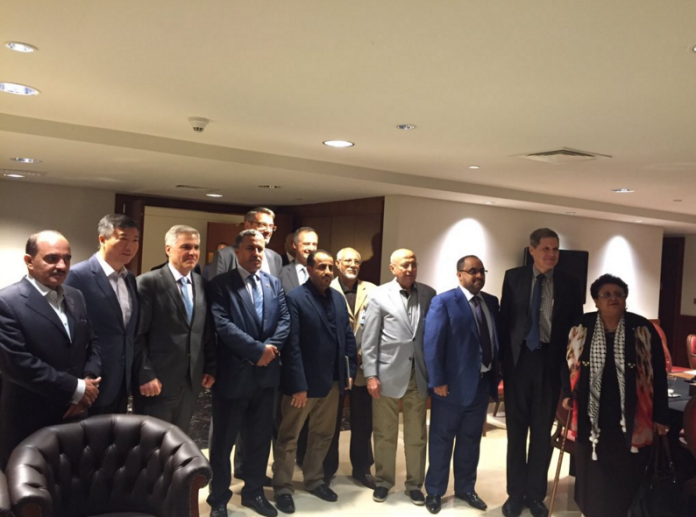 Al-Thawra Net
May 26th  , the national delegation continued to discuss ideas and visions that  related to the transitional government vision.
the national delegation insisted on the need  to form a unity government that form by presidential and parliamentary elections .
The national delegation confirmed the importance of finding guarantees for the political solution that lead to stoop the Saudi aggression , lift the blockade , achieve peace and end the suffering of the Yemeni people .
Moreover, the national delegation condemned the ceasefire breaches by the Saudi-led coalition aggression forces , through air strikes and repeated attacks by the mercenaries  on the locations of the Yemeni Army and popular committees in several areas .