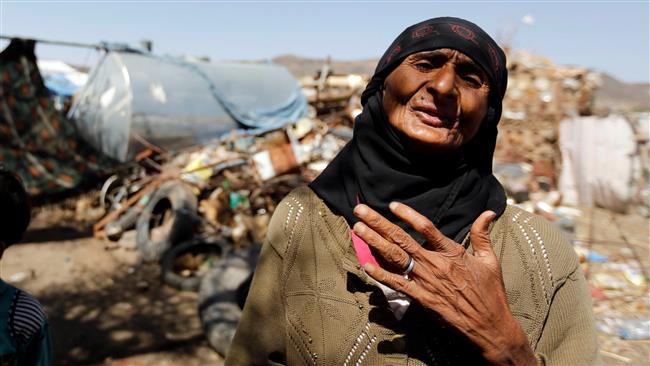 Al-Thawra Net
At least a dozen civilians are killed in Saudi airstrikes in northern Yemen as the UN envoy says warring parties are closer to agreement at peace talks in Kuwait.
"We are moving towards a general understanding that encompasses the expectations and visions of the parties," Ismail Ould Cheikh Ahmed said in a statement Wednesday.
Ould Cheikh Ahmed was to brief the UN Security Council in a closed session later in the day on the progress made in the peace talks which began on April 21.
The apparent progress comes after the Saudi-backed side said on Monday that it stood ready to make concessions to Houthis (Ansarullah) and their allies.
The main sticking point in the talks has been the form of government to oversee a transition.
Houthis and their allies have demanded a unity government but the Saudi-backed side insists that former president Abd Rabbuh Mansur Hadi should take the reins.
The Saudi side has also demanded that Houthis withdraw from the capital and other territory which they have been controlling since 2014.
The Houthis and their allies have demanded the formation of a consensus transitional government before forging ahead with other issues.
Hadi is being propped up by Saudi Arabia and some of its regional allies, notably the UAE, which have deployed troops to Yemen amid airstrikes pounding the country on a daily basis.
Houthi spokesman Mohammed Abdulsalam warned that if no fair solution is reached, the group will form the government in Sana'a.
"Yemenis are awaiting a fair solution and if it fails, anti-aggression national forces must fill the vacuum by forming a government to serve the people and confront challenges," Abdulsalam said on Twitter.
The AFP news agency quoted an unnamed Western diplomat as saying that the UN envoy has proposed a "National Salvation Government."