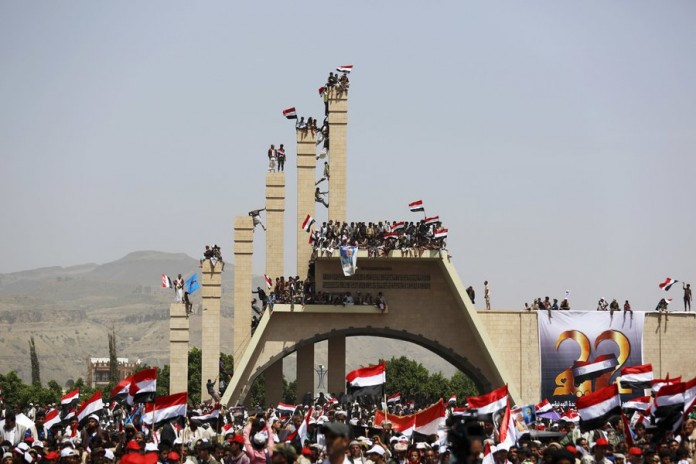 Al-Thawra Net
Yemenis have gathered in the capital Sana'a to mark the 26th anniversary of the country's unification. The event was attended by many despite Saudi Arabia's targeting of areas close to the venue.
Thousands of Yemeni civilians flooded Saba'een Square in the Yemeni capital of Sana'a on Sunday to celebrate national unity. However, the Saudi Royal Air Force had other plans for the Yemeni civilians in Sana'a, as they launched a number of airstrikes over the capital city.
Saleh Ali al-Samad, Head of the Political Council of the Ansar Allah, confirmed that the Yemeni unity engraved in the minds of all Yemenis and Yemeni political forces derive their legitimacy from this precious unity.
" we recognize political complications, but we will have the solutions to reform the unit path," al-Samad  added.
For his part, Governor of Aden, Dr. Abdul Aziz Bin Habtoor, speech stressed that the national unity did not come as a gift from one, but came with the patience and sacrifices of the people of Yemen.
Bin Habtoor explained that this celebration comes with a promise of victory made by the Yemeni military and the popular committees, in front of the aggression led by Saudi Arabia.