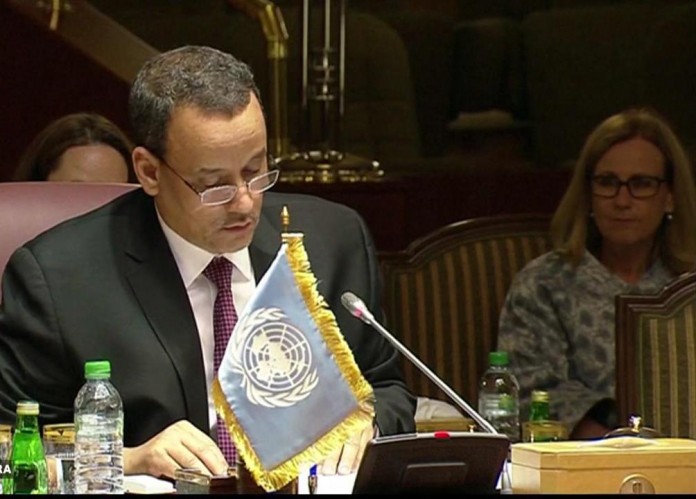 Al-Thawra Net
The United Nations special envoy to Yemen says the warring sides in the Yemeni conflict have held their first direct meeting after a week-long break.
Ismail Ould Cheikh Ahmed said on his Twitter page Monday that the face-to-face talks came after a delegation representing the resigned president Abd Rabbuh Mansour Hadi accepted to end its one-week boycott of the talks in Kuwait.
"A joint meeting between the two delegations to the Yemen peace talks has started in the morning," Ould said, without elaborating.
Ansarallah (Houthis) said on their website al-Masirah that Hadi delegation was forced to return to direct talks in Bayan Palace in Kuwait City under recommendations from Saudi Arabia and Qatar, saying a trip by Hadi to the Qatari capital Doha to meet UN chief Ban Ki-moon and Qatari emir Sheikh Tamim bin Hamad Al-Thani could not assure him of concessions by Ansarullah and allies.