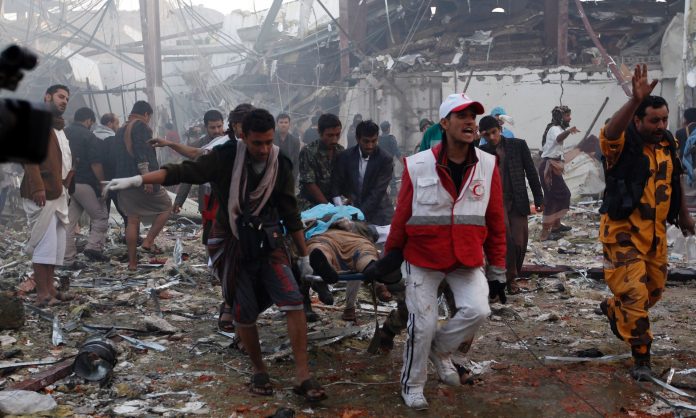 Al-Thawra Net
UN humanitarian coordinator in Yemen Jamie McGoldrick unequivocally condemns the horrific attack that took place in Sana'a yesterday.
"The humanitarian community in Yemen is shocked and outraged by yesterday's airstrikes which hit the community hall of Al-Sala Alkubra hosting thousands of mourners taking part in a funeral ceremony".
Initial reports from health officials in Sana'a indicate over 140 people were killed and over 525 injured.
McGoldrick sent heartfelt condolences to the families of those killed and wishes swift recovery of the injured.
The Humanitarian Coordinator reminds all parties to the conflict that under international humanitarian law, they are obligated to protect civilians and civilian infrastructures. He calls for an immediate investigation into this incident.
"The international community must exert pressure and influence on all parties to the conflict to ensure civilians are protected," he added, "this violence against civilians in Yemen must immediately stop.