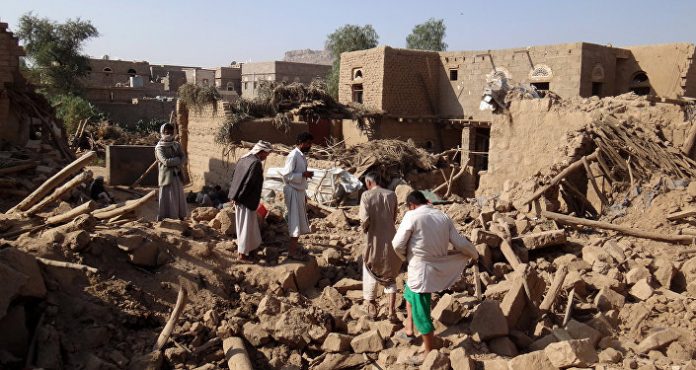 Al-Thawra Net
The Saudi -Emirati aggression coalition warplanes continued its brutal crimes and massacres against Yemeni civilians on the second day of Eid al-Fitr by targeting a house in al-Shawariq district of Sa'da province, killing at least three civilians and injuring seven others.
Local sources said that Saudi-American  aggression warplanes  launched air raid on a house in al-Shawariq area yesterday, killing three civilians, including a 3-year-old child and wounding seven others as an initial toll.
Among the martyrs were identified Suleiman Ali Hasan Jubran (3 –Years old), Suleiman Ali Hasan Mohammed Jubran (30 years old) and Ali Hassan Mohammad al-Oran (age 45).
Among those injured in the raid were:
Salem Salah Salem Jubran (12 years old)
Kamal Saleh Ahmed (20 years old)
Mohammed Mohammed Salem Jubran (25 years old)
Ahmed Mohamed Hassan Mohamed (30 years old)
Adel Saleh Salem Jubran (32 years old)
Jubran Salah Salem Jubran (31 years old) in addition to two girls whose names could not be identified.