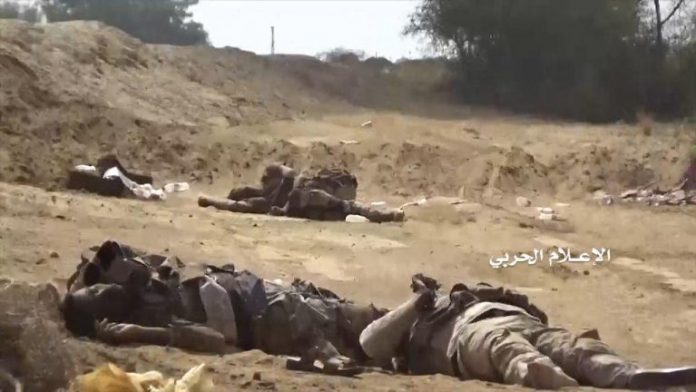 Al- Thawra Net The Yemeni army and Popular Committees have on Monday launched an offensive on sites of Saudi-led coalition mercenaries in Jawf province, northern Yemen, a military official told Saba News Agency.
According to the official, the army forces attacked the mercenaries at Saqiah front, inflicting heavy casualties on their ranks.
The official confirmed that dozens of the mercenaries were killed and wounded in the artillery attacks which preceded the offensive.
On Sunday, at least Five mercenaries of the US-backed Saudi-led aggression coalition were killed and wounded during an attack launched by the Yemeni army forces in Masloop and Saqiah fronts.