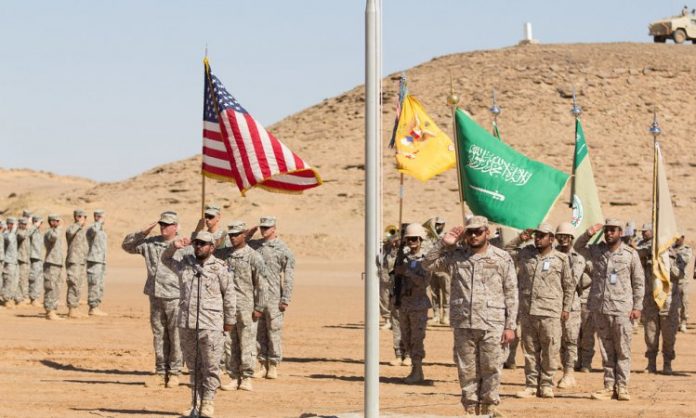 local sources in Socotra revealed that the American forces started identifying points on the island, in preparation for installing defense systems.
The sources said that the US forces are planning to install advanced radar systems and Patriot missiles. The source pointed out that most of the points that have been monitored  so far in the vicinity of camps for Saudi and Emirati forces exceed the number of "600" officers and individuals.
Since last week, a US military team has been continuing its visit to the island, where it previously met Governor Ramzi Mahrous and the commander of the Saudi forces.
The visit comes at a time when news talks about an American approach to build a base on the island that the United States is seeking to take as an advanced operations room in the Indian Ocean and the Arab Sea in the context of the struggle over international corridors in the region.