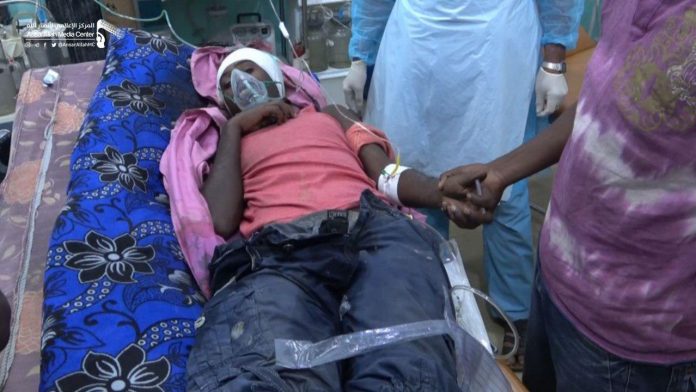 More than twenty citizens, including African immigrants, were killed and injured  as a result of the aggression forces targeting a popular market in the border border district of Manba.
The  Saudi enemy targeted  with missile and artillery bombardment al- Raqouq Market in the border district of Munebh, which led to the fall of a number of killed and wounded among the African citizens and migrants.
The source confirmed the death of 5 citizens and 12 African immigrants, and the injury of several others, in the crime of targeting al-Raqouq Market.
This crime comes in the context of the crimes of aggression against the Yemeni citizens over five years of aggression.