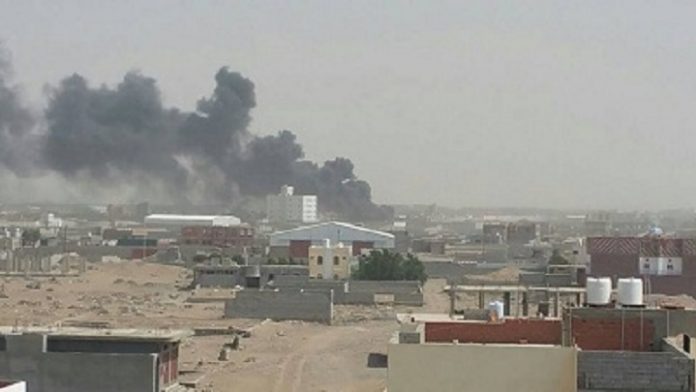 The aggression forces continued  to violate the UN-ceasefire agreement in Hodeida province, a military official said on Thursday.
The official pointed out the aggression forces committed 130 violations on Hodeida fronts in the past 24 hours.
He said the aggression forces spy planes launched 3 raids on Kilo 16 and al-Tuhaita areas in Hodeida.
The official said that 10 spy planes of the aggression forces flew over Kilo 16, al-Tuhaita, al-Faza, and al-Jabaliya areas, spreading panic among civilians.
He added the Operations Room in Hodeida registered 14 violations of missile and artillery shelling of 147 rockets and shells and 103 different bullets in several parts of Hodeida.
On the other hand, the Saudi aggression warplanes launched a raid on al-Hasamah area in al-Dhaher district in Sa'ada province, according to the official.
He said that warplanes hit Serwah district with 5 raids, 2 raids on the districts of Madghal and Majzar, and one raid on Jabal Murad district in Marib province.