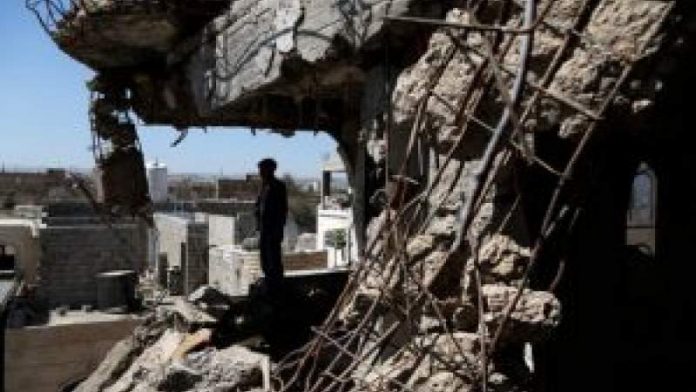 The Times Union newspaper  published Sunday an article about with Yemen's need for humanitarian support, the importance of ending the war, the siege on Yemen, and the need for America to compensate the Yemenis for its war against them.
President Joe Biden recently ended US support for offensive operations in Yemen, but he should go farther and announce that he will end all arms sales to Saudi Arabia and the United Arab Emirates. For six years, starting with drones in the Obama administration, the United States has been active in this devastating war that has resulted in the world's worst humanitarian crisis.
Here in Albany, we should accept some responsibility for the 2 million Yemeni children under the age of 5 who suffer from malnutrition and the 400,000 that may soon die from it.
Yemen (already the poorest country in the Middle East before this war) relies on imports for 90 percent of its food yet Saudi Arabia and the UAE have blockaded air and sea access to Yemen.
More than 16 million Yemenis are food insecure and 12 million lack access to water and sanitation.
No one is safe from bombs and most of their living areas are in ruins. The United States should provide reparations (not charity) for the destruction caused by the US drone bombing campaign as well as our military training and weapons fueling for the Saudi/UAE coalition.
The Biden administration should immediately push Saudi Arabia and the UAE to end the deadly blockade. The administration and Congress need to plan for funding to help rebuild all economic and social aspects of life in Yemen.
The United States must also join in the United Nations process to find a lasting ceasefire. We need to encourage our president and Congress to start acting as a positive force for peace in Yemen