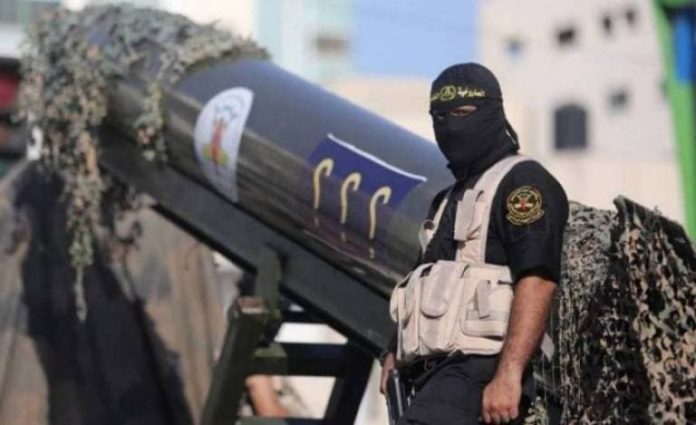 The Al-Quds Brigades, the armed wing of the Palestinian Islamic Jihad Movement, has announced new types of missiles to be used in retaliation strikes against the Zionist entity.
Spokesman of the Brigades, Abu Hamza, said that new versions of missiles will be launched at the Zionist colony in upcoming battles. This was reported by Quds News Network.
Abu Hamza also mentioned that in the missile attacks of the past days, the Al-Quds Brigades succeeded in targeting Al Khudeirah, Tel Aviv, Gan Yivna, Ramat Gat, Asdood, Askalan, Isderot, Intivot, and all Zionist settlements surrounding Gaza itself.
"We still have a lot of surprises for the enemy, and we say to Netanyahu the idiot and his foolish army leadership that we are waiting for your ground troops to get inside the Gaza strip so that we can show you a part of our strength", he added.
The Gaza Strip is the only completely non-colonised part of Palestine remaining. All Zionist settlers were evacuated in 2005 following years of Palestinian resistance. The Zionist entity subsequently imposed a heavy blockade on the region in 2007, which still remains in place to this day.