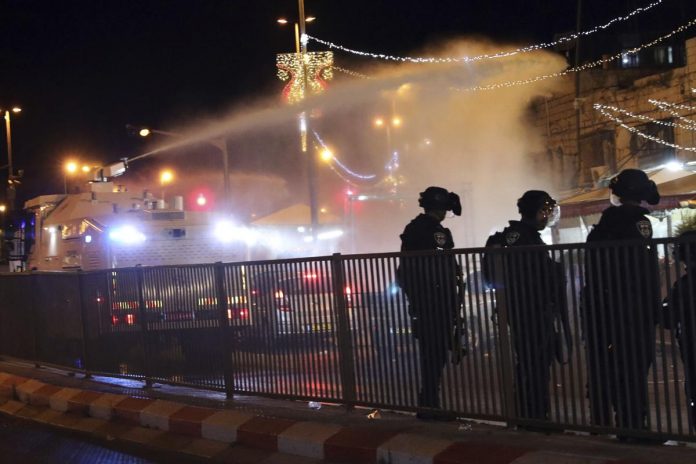 Israeli occupation forces have on Friday evening launched an attack on worshippers inside the al-Aqsa Mosque, the Palestinian News Agency reported.
"More than 200 injuries were recorded during clashes with the occupying forces at al-Aqsa Mosque, Sheikh Jarrah and Bab al-Amud," the Palestinian Red Crescent was quoted as saying.
Eighty-eight injured were taken to hospital. Among the wounds is a critical head injury inflicted upon a young man from Nazareth.
The Zionist occupation forces had closed the Alwad road in Old al-Quds (Jerusalem) and prevented residents from entering the Al-Aqsa Mosque after sunset.
According to local sources, the occupation closed the road with military barriers, and prevented the people from coming to break their Ramadan fast of the day at the al-Aqsa Mosque, using weapons to intimidate and force them to leave the place.
Palestinian Islamic Jihad Movement leader Sheikh Zeyad al-Nakhallah said that "What is happening in al-Quds cannot be tolerated."
Commenting on the attacks on worshippers at al-Aqsa Mosque and the people of Sheikh Jarrah, Commander Al-Nakhalla stressed that "the enemy should expect our response at any moment."