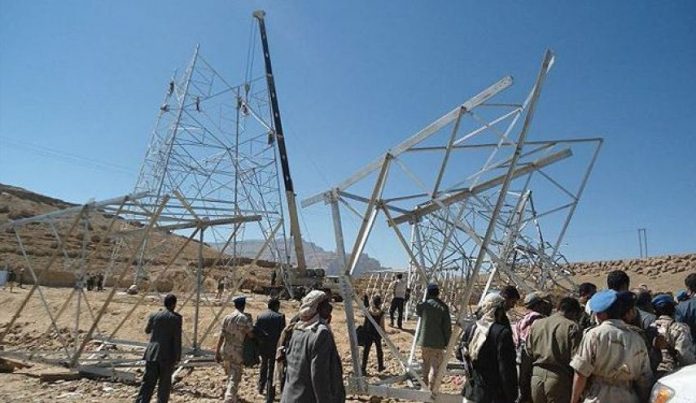 Deputy Director-General of the General Electricity Corporation for the Distribution and Technical Inspection Sector Mohammed al-Shaibani stated on Thursday that the losses incurred in the distribution sector as a result of the US-Saudi aggression are estimated at 7 billion dollars.
Al-Shaibani said in a statement to Saba that the value of direct damage amounted to 2.8 billion dollars, and indirect damages of 4.2 billion dollars, represented in financial losses incurred by the Corporation, such as the value of electric current sales on the commercial side.
The wires and transformers of the electrical networks in the various provinces were also stolen and damaged due to a prolonged power outage, he said.
Al-Shaibani stressed that the Corporation is making great efforts to rehabilitate networks, repair damage in some areas, and partially re-operate its stations, in line with the available generation capacity, especially in areas whose networks have been subjected to erosion, bombing, and robbery.
He called on all international organizations to support the electricity sector in Yemen and contribute to the rehabilitation and repair of technical damage to the distribution system in order to expand the delivery of electric current service to subscribers and to ensure the provision of service to citizens and alleviate their suffering as a result of the aggression and siege.