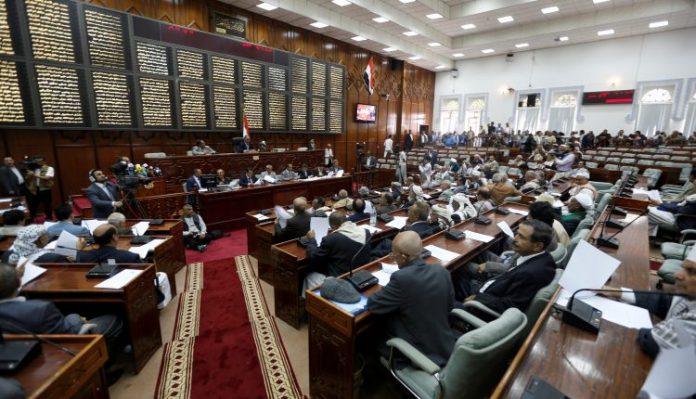 The Parliament approved on Wednesday a supplementary report of the Transport and Communications Committee on the damages and losses resulting from the aggression on the transport sector during the period (March 2015 –December 2021)
This came after the commitment of the government side, represented by the Minister of Transport, Abdulwahab Al-Durra, to implement the recommendations contained in the report, which are as to follow: –
1- The government should address and invite the international community represented by the United Nations and all international and humanitarian organizations through possible means to carry out their moral and humanitarian responsibilities and work to:
• Alleviate the suffering of the Yemeni people, stop the war, and lift the siege imposed on the country.
• Open and operate Sana'a International Airport, and the rest of the airports, ports and other ports of the Republic of Yemen.
• Demand just compensation for the damages and losses Yemen sustained as a result of the aggression.
• Open the airports of the Republic of Yemen and stop their targeting by the aggression as civilian objects and lift the hand of the occupier from all airports and not use them as military bases and barracks.
• Allow the entry of equipment and equipment necessary for the safety of civil aviation and meteorology, as it is one of the most important conditions for the safety of life.
2- Enabling the Yemeni Airlines Company to work with all its available operational capacity as it was before the aggression, not restricting it to enter and exit Yemeni airspace with specific operating hours.
3- The Yemeni Airlines Company should reconsider the prices of travel tickets and work to reduce them, taking into account the difficult economic and living situation of the citizens of the Republic of Yemen.
4- The Tax Authority should work to reconsider the amount of tax imposed on the Yemeni Airlines Company so that the company can continue to provide services to citizens at appropriate prices.