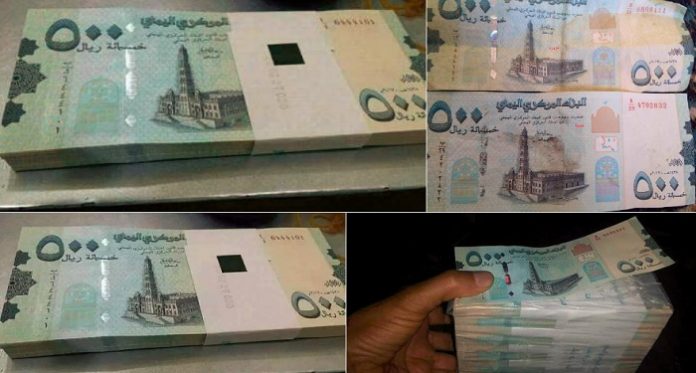 The Yemeni Riyal continued to decline significantly against foreign currencies in Aden and Hadramout governorates, where the price of one dollar reached 1144 riyals, and the exchange rate of one Saudi riyal fell to 302 riyals.
Observers of the economic situation in Yemen saw that the financial policy of the Salvation Government in Sana'a proved its success in maintaining the stability of the local exchange rate of the Yemeni riyal against foreign currencies, especially the dollar and the Saudi riyal, where the Yemeni riyal stabilized at 559 riyals per dollar.
On March 17, the United Nations announced that it had received financial pledges from 36 donors worth $1.3 billion for its humanitarian plan in Yemen. It was seeking to get $4.27 billion, 17.3 million Yemenis.
At the end of 2021, the war has killed 377,000 people and lost Yemen's economy nearly $126 billion, according to the United Nations. Most of the country's population, numbering about 30 million, has become dependent on aid, in one of the worst humanitarian crises in the world.