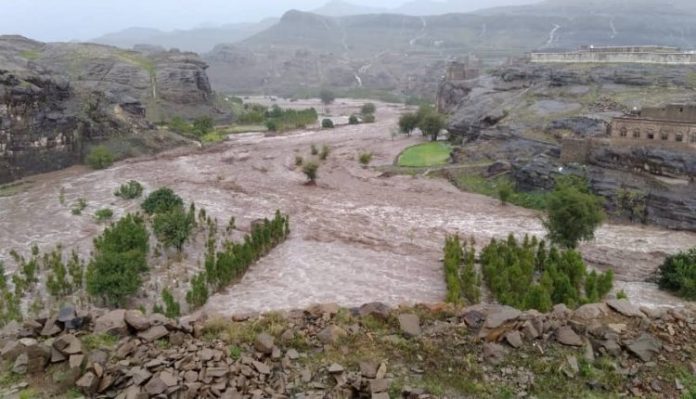 The National Center of Meteorology expected the continuation of rain in a number of governorates during the next 24 hours, and strong winds on the Socotra Archipelago, the Gulf of Aden, and the eastern and southern coasts.
The center said in its weather bulletin that heavy rains, accompanied by thunderstorms and hail sometimes, are expected in the governorates of Lahj, Al Dhalea, Taiz, Ibb and Raymah, while the rains may be of varying intensity in parts of the governorates of Saada, Hajjah and Al Mahwit, and scattered rains west of the governorates of Amran, Sanaa and Dhamar. This is during the afternoon and evening periods.
He indicated the possibility of rain of varying intensity, accompanied by thunderstorms, on parts of the hills of the governorates of Al-Bayda, Abyan, Shabwa, Hadhramaut and Al-Mahra.