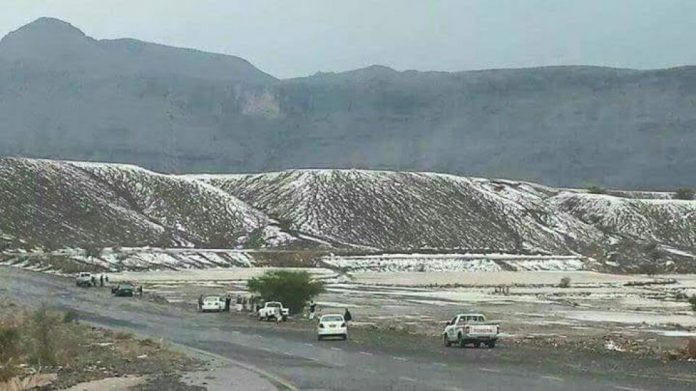 A cold wave will be expected in several Yemeni province during the coming 24 hours, the National Center of Meteorology said on Tuesday.
In its weather bulletin, the center that an awakening and cold to very cold weather over the provinces of Saada, Amran, Sanaa, Dhamar, Bayda, Dhalea, Ibb, Hadramout, Shabwa, Abyan, Marib, and Jawf.
The center pointed to active to strong winds on the south of the western coast, the entrance to Bab al-Mandab and the west of the Gulf of Aden, with a speed ranging between (15-30) knots, working to raise dust and sand in the neighboring areas.
It warned citizens, especially the elderly, children, patients, and workers during the night and early morning of the cold weather, calling for taking the necessary precautions.
The center also called on farmers to take caution from cold and very cold weather to protect their agricultural crops.