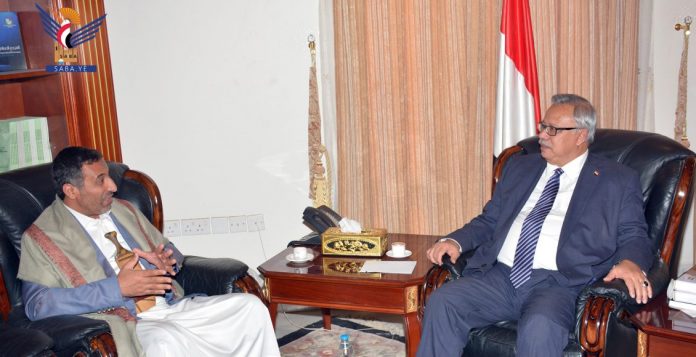 Prime Minister, Dr. Abdulaziz Saleh bin Habtoor, praised on Sunday the valuable roles of the Ministry of Education and all its affiliates and educational staff in stabilizing the educational process.
During his meeting with Deputy Minister of Education, Khaled Jahader, Dr. bin Habtoor noted the efforts of male and female teachers and their steadfastness in their schools, despite the suspension of their salaries and difficult living conditions.
The Ministry's activities for the year 1444 AH and the results of implementing the plan of last year were discussed in the meeting, as well as the role of the Ministry of Education in supervising private schools, organizing and strengthening their role in this vital sector.