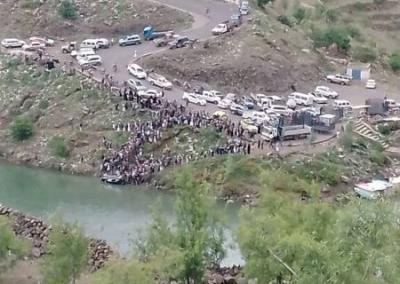 Five people, including children from one family, drowned in a waterfall dam in the Bani Matar district of Sana'a province on Saturday, when their car fell from the top of the waterfall's slope after its driver lost control of it.
According to eyewitnesses, the civil defense teams recovered the bodies of two women, two children and a man, who were on board the car.
They pointed out that one of the family children jumped out of the car while it was falling, and those present at the dam were able to save him at the same moment.
An official source at the civil defense authority stated that the reasons for the car's fall are still unknown, and preliminary investigations indicate that the driver of the car lost control while driving, which led to its jogging and falling into the dam.