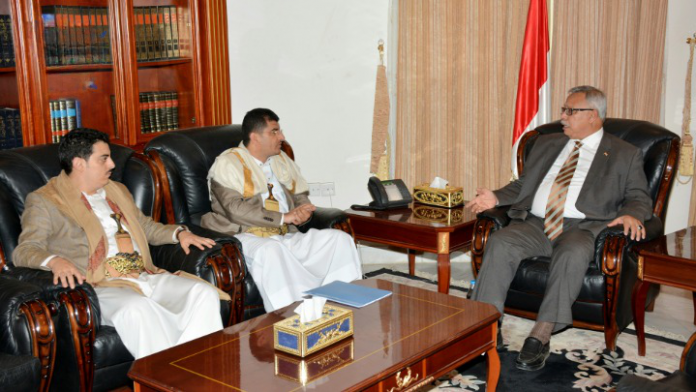 Prime Minister, Dr. Abdulaziz Saleh bin Habtoor, reviewed the economic sector activity and the performance of the Finance Ministry with his Deputy for Economic Affairs, Minister of Finance, Dr. Rashid Abu Lahoum, on Saturday.
The Finance Minister updated the Prime Minister on the degree of execution of the ministry's and its affiliates' plans for the current year, as well as the features of its major plan for the next year, 1445 AH.
The Prime Minister appreciated the activities and programs carried out by the ministry within its development plan at the level of the ministry's headquarters and associated entities.
He emphasized the magnitude of the ministry's responsibility during this exceptional period, particularly in meeting its commitments connected to the government's yearly spending plan.