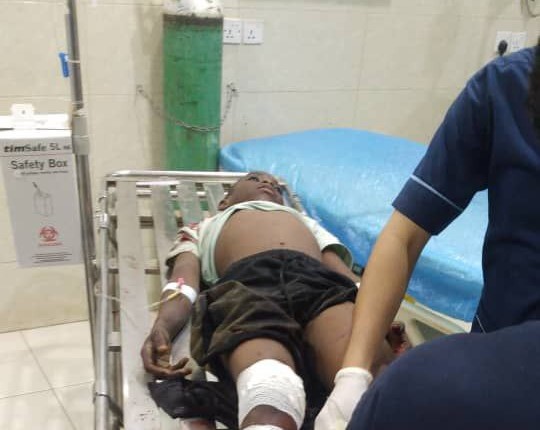 Four children were injured on Saturday in an explosion in the city of Marib, which is under the control of the Saudi-led aggression forces.
Local sources said that the children were playing with a landmine, which left by the coalition forces earlier, went off near Al-Barada at Bin Maili station, located on Marib-Safer Al-Wadiah road.
The sources added that the explosion left a state of panic among the people, and the children were transferred to a hospital in the city.