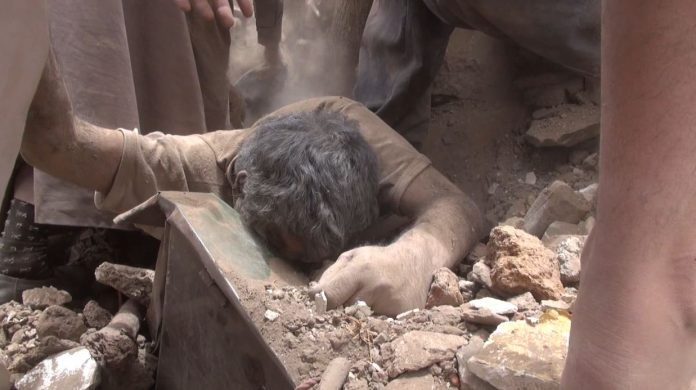 Al-Thawra Net
The Saudi-American warplanes continued its criminal raids on the provinces of the republic during the past few hours, causing damage to public and private property .
A military source told SABA that the warplanes launched a series of raids on different areas of Baqam directorate north of Sa'ada province  and two raids on Ghamr directorate .
The source confirmed the injury of a citizen of Razih  directorate due to Saudi border guards in fire the area  while the various areas of Shada directorate were targetedby a missile bombardment and a Saudi  machinegun .
The source pointed out that the aggression launched in the province of Al-Jawf a raid on al-Msloub directorate and smilir  raid on Al-Ahmar  hill a in al-Khb and Shaf directorate .
The enemy aircraft targeted the car of Ali Abdullah Ahmad Shqlan in Sarwah  directorate in Marib province, and nine raids on the areas of Al-Mazraq and Faj Harad in Hajjah province .
According to the source, Saudi American warplanes  launched six raids on Najran and 13 raids on the town of al-Raboua in Assir.