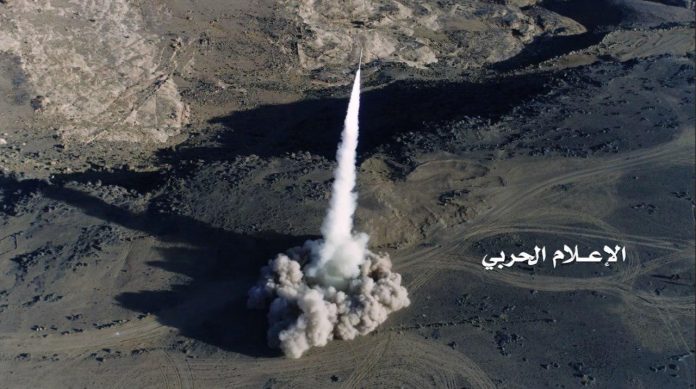 Al-Thawra Net
The Rocketry forces of the Yemeni Army and Popular committees' forces on Sunday fired up ballistic missile into Saudi Araba' Jizan region, a military official told Saba News Agency.
The official confirmed that Azilizal 2 missile hit the Ain al-Thwareen base in Asir accurately, causing huge damages to the base.
The missile is a retaliation for Saudi-led airstrikes that claimed the lives of tens thousands of Yemeni civilians.