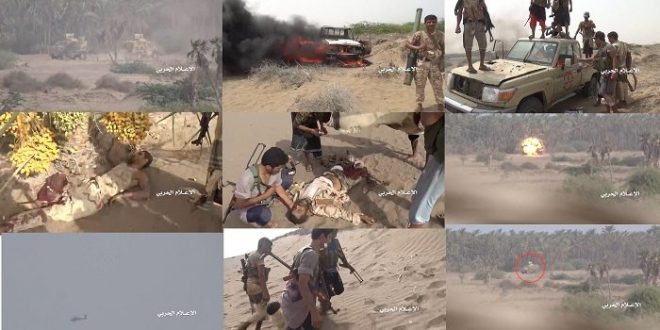 A number of mercenaries of the US-Saudi aggression, including leaders killed and a military armored vehicle was destroyed  by the fire of the army and  Popular Committees  on the West Coast Front.
A military source said that the engineering units in the army and popular committees destroyed an armored vehicle for the invaders with an improvised explosive device south of Kilo 16 and killed of those on board.
The source confirmed the death of the mercenary Mustafa Abdul Qaffaz, commander of the Special Task Force of mercenaries with six of his companions in Kilo 16, and Yahya al-Hussam, commander of the ninth battalion and mercenary Abdullah al-Orabi al-Husabi, spokesman of the southern resistance  were shot by the army and popular committees in the West Coast.