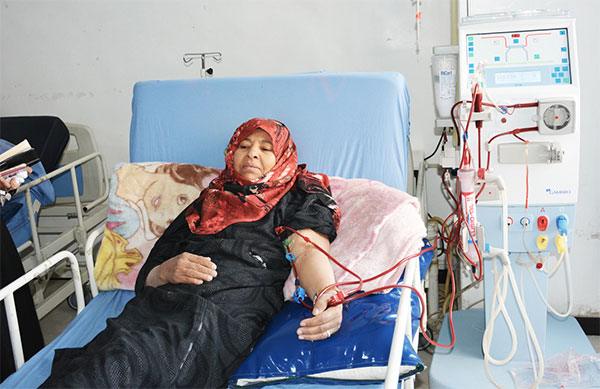 Al- Thawra Net
The dialysis center in Zabid district of Hodeidah province sent distress call to relief workers, charitable organizations and organizations working in the province to save the center from reaching a complete stop.
The center is facing a shortage of diesel, which the operation of the center depends on. It is in urgent need of additional quantity to ensure its continuation.
The Center pointed out that the current quantities of diesel do not cover the actual need for its full operation. The center runs two shift and sometimes three shifts per day as a result of increasing numbers of patients coming from the Directorate and neighboring districts.
The Center called on philanthropists and organizations to contribute to securing the required amount of diesel to enable them to continue to provide services to patients and alleviate their suffering, especially in the difficult conditions experienced by the province because of the aggression and siege