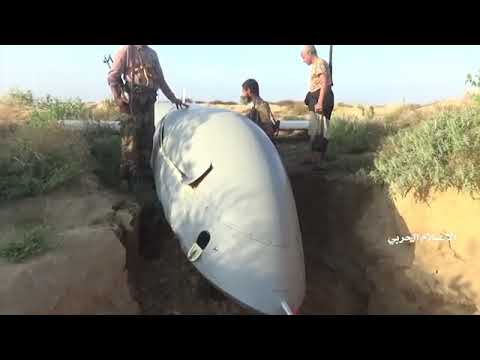 Al-Thawra Net
The military media unit of the Yemeni army has on Sunday released video footage showing Yemen's air defences downing a reconnaissance aircraft (Chines Wing Loong) belonging to Saudi-led coalition in Hajjah province.
The video showed the wreckage of the aircraft that was downed over Hiran district.
The scenes highlighted on the two long wings of the aircraft that carried two missiles.
All aircraft's equipment and internal devices are in a good condition. They all will be used against the enemies.
"Yemeni air defences have been able, thanks to God, to shoot down Chines" Wing Loong" drone belonging to Saudi-led coalition a  with a new surface-to-air missile, which we will [officially] reveal later," Armed Forces spokesman Brigadier-General Yahya Sare'e said in a brief statement on Saturday night.