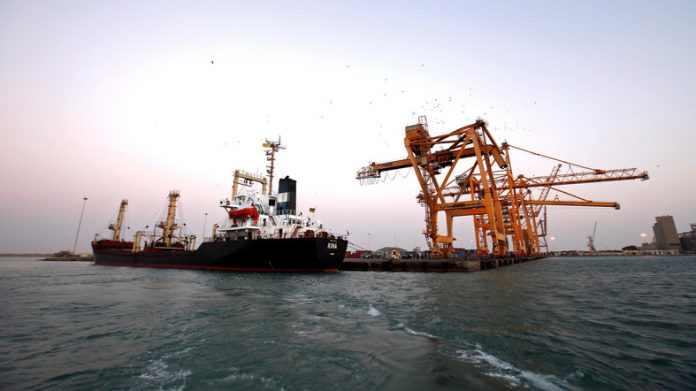 The Yemeni Red Sea Ports Corporation condemned the aggression coalition countries' continued denial of access to relief ships, oil derivatives and commercial ships to Hodeidah ports for more than two months, despite obtaining permits from the United Nations and fulfilling all inspection procedures.
The Corporation confirmed in a statement that the Yemeni News Agency (SABA) received a copy of it that the aggression coalition is holding up till today fifteen ships, including eight oil ships with a load of 223 thousand and 192 tons of diesel and gasoline, and six commercial ships carrying about 80 thousand and 736 tons of flour and wheat Sugar and oil, as well as a container ship belonging to the World Food Program.
The statement denounced that the countries of the aggression alliance did not grant departure permits for the Lucky Trader and Tranc Ocean ships from the port of Hodeidah, despite the unloading of their cargo, and ten days passed on the first ship and three days on the second.
The Corporation hold the United Nations, all international organizations, and the international community for the full responsibility of what will happen as a result of the unjust blockade and detention of ships and preventing them from entering the port of Hodeidah .
It expressed its regret for the silence and ignorance of the suffering of the Yemeni people as a result of the aggression that targets the livelihood of its children and takes their lives.