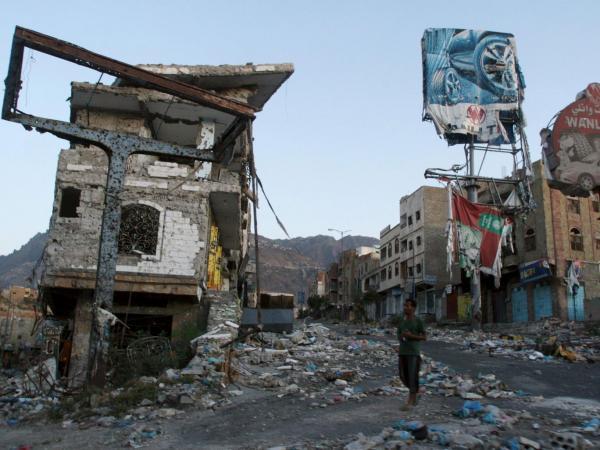 Al-Thawra Net
March 30th,  at least five people were injured by series of Saudi-led coalition aggrresion's raids in Taiz province.
The Saudi war jets targeted residential neighborhoods in al-Seteen Street (Sixtieth St.) north Taiz city, a local official said.
He added that five people wounded, many houses, shops, public facilities and roads were damaged.
He said that the Saudi warplanes targeted areas in al-Thabab and al-Rabi'ai in the western suburbs of Taiz city again, resulting serious damages.
The official source explained that the Saudi airstrikes were intended to support the mercenaries of the Saudi aggression who have suffered heavy losses by the Yemeni army and popular committees.