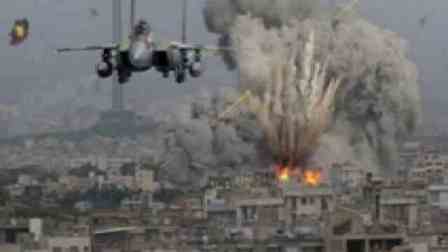 Al-Thawra Net
At least 17 people have reportedly been killed in aerial attacks against a troubled al-Mansoura district in the southern Yemeni port city of Aden.
A security official, requesting anonymity, said on Sunday that the attacks hit al-Mansoura district of Aden overnight, claiming that 17 suspected members of the al-Qaeda terror group were killed in the strikes.
The official added that the airstrikes targeted the militants who were sitting atop vehicles, and one of them struck a local government building.
A least 20 civilians and militants plus three members of security forces sustained injuries in the attacks, according to the source.
It was not immediately clear who has carried out the raids; however, the source said the raids are thought to have been conducted by the Saudi military.
This is while US drone strikes in Yemen have continued alongside the Saudi military aggression against the Arab country. Washington claims the drones target al-Qaeda militants, but local sources say civilians have been the main victims of the attacks.
Yemen has been under Saudi military attacks by Saudi Arabia since late March last year. At least 8,400 people, among them 2,236 children, have reportedly been killed and 16,015 others injured, since March 2011. The strikes have also taken a heavy toll on the impoverished country's facilities and infrastructure, destroying many hospitals, schools, and factories.