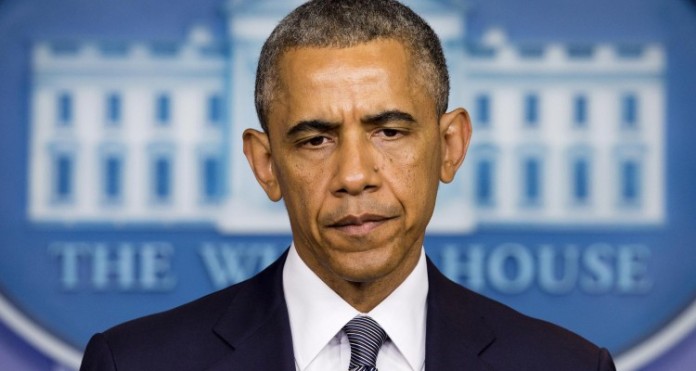 Al-Thawra Net
Barack Obama, President Of The United State Of America,  Admitted In A Fox News Interview His Worst Mistake Of His Presidency Was In Libya ,While Yemeni Activists In Social Media Said That They Know Also The Worst Sin He Has Done.
Obama Said That The Worst Mistake Of His Presidency Was A Lack Of Planning For The Aftermath Of The 2011 Toppling Of Libyan Moammar Gadhafi.
"Probably Failing To Plan For The Day After What I Think Was The Right Thing To Do In Intervening In Libya," He Said In A Fox News Interview Aired Sunday.
Yemeni Activists On Social Media Commented To Obama Confesses That He Was Accurate With The Words "His Worst Mistake" In Libya But Not In Yemen.
They Pointed Out That His Worst Sin Was In Yemen For His Full Support To Saudi-Led Coalition To Kill Yemenis, Ruin Yemen For A Year, And Increase Al-Qaeda And Daeesh Powers.
According To Human Right Watch Last Statement, American Administration Provided Saudi-Led Coalition By Satellite-Guided Bombs That Caused Civilians Death In Yemen.
"Washington's Support  To Saudi Arabia Involved Us In War Crimes And Thriving Terrorism In Yemen, " American Politicians And  Journalists Said.