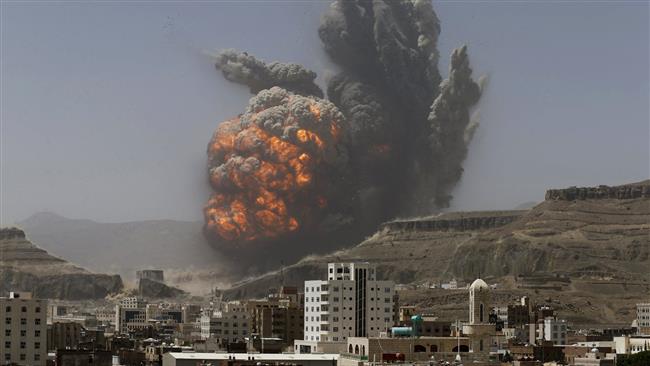 Al-Thawra Net
In early hours of the truce, Saudi fighter jets have reportedly bombarded a number of areas in Yemen's southwestern province of Taiz, violating a UN-brokered truce agreement that had just taken effect.
A security source  said that Saudi bomber aircraft targeted the Salah and al-Huban districts of Taiz just two hours after the truce came into force at midnight on Sunday.
"Yemeni sources also said that Saudi warplanes had pounded several areas in the Yemeni capital, Sana'a, and the province of Omran" the source added.
In the lead-up to the truce, Saudi fighter jets intensified their bombing campaign against various Yemeni cities, launching airstrikes on dozens of civilian houses and properties according to al-Masirah news.
The truce was announced by the UN special envoy for Yemen Ismail Ould Cheikh Ahmed as a step to calm the situation ahead of negotiations scheduled to be held in Kuwait on April 18.
Houthis ( Ansar Allah) and the leader of General Popular Congress  (GPC ) Ali Abdullah Saleh had sent a truce obligated letter to the United Nation.
"Houthis and Saleh had sent the UN a letter on Saturday, committing to "cease land, sea and air military operations" throughout Yemen." According to their latest statement.