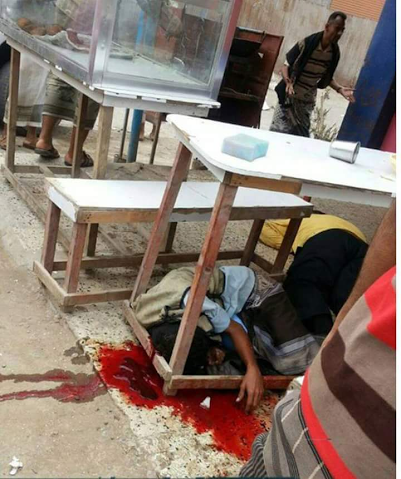 Al-Thawra net
April 10, unknown armed people assassinated Ahmad Salah al- Hidari , the local secretary general of the of al-Mansoura directorate, and his son Aden in Aden.
Media sources, close  to the Saudi aggression, mentioned that the armed people shot al- Hidari in his  back while he was eating his breakfast with his son in a cafeteria.
local citizens carried them to a nearest hospital but they passed away due to a serious injuries .
Southern provinces lack security since the Saudi aggression that made Aden a good place for al-Qaeda.