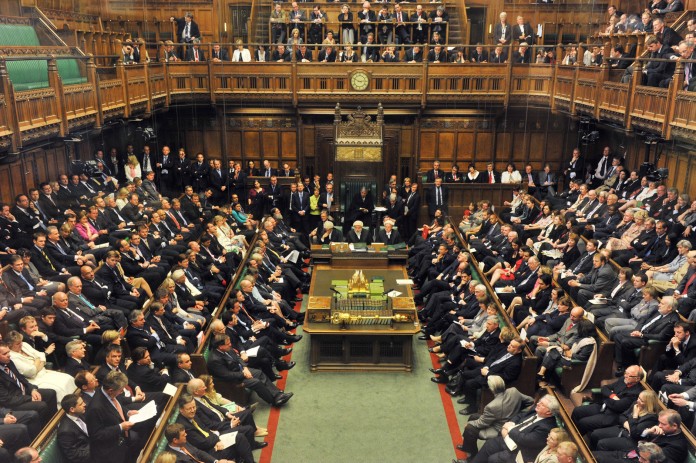 Al-Thawra Net
May 4th , United Kingdom Parliament reported on its website  that International Development Committee report finds strong evidence that delivery of aid relief is still undermined by on-going breaches of international humanitarian law.
Through parliament correspondence with the Foreign Secretary, the Committee understands that the Government wants Saudi Arabia, "first and foremost" to conduct thorough and conclusive investigations into breaches of international humanitarian law (IHL).
UK parliament  said "however, evidence to the Committee's inquiry strongly suggests that IHL is being breached, making the relief effort difficult and dangerous." They added that schools, health and vital water and nutrition supplies are at risk while the civilian population bears the brunt of the fighting.
"Yemen faces one of the worst humanitarian crises in the world, with 82% of the population in need of assistance," UK parliament confirmed.
According to the report, Stephen Twigg MP, Chair of the Committee, said "In light of the reports of violations of IHL by the Saudi-Arabia-led Coalition, the Committee welcomes the current inquiry by the Committees on Arms Exports Controls (CAEC) to consider the use of UK-manufactured arms in Yemen."
The International Data Center (IDC) recommends that CAEC considers the case for suspending UK arms sales to Saudi Arabia until there is evidence that no 'clear risk' that arms exported from the UK might be used in the commission of a serious violation of IHL in Yemen, according to the report.
Meanwhile the Yemeni population is really suffering. The report pointed out "the Committee commends DFID for acting swiftly and efficiently to reach people in dire need and contributing £85 million so far."
They added that the UK Government should look at the evidence presented in their report and consider carefully the paradox.
The report confirmed that  ministers must continue to apply pressure on all parties to the conflict to agree to the next round of peace talks and ensure they are inclusive and represent the needs of the Yemeni population.