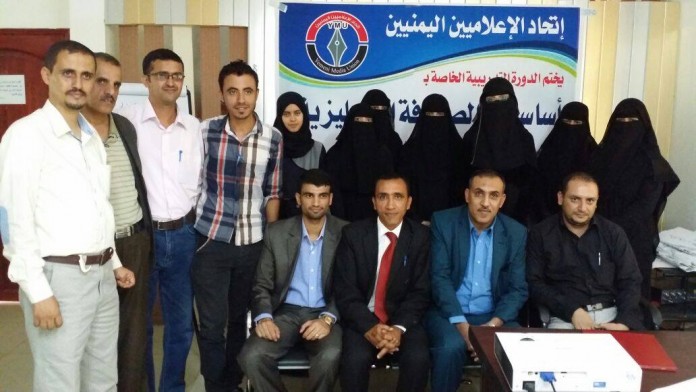 Al-Thawra Net
Yemeni Media Union conclude a training course in the basics of English Journalism in Bena Center for media training and qualification in Sana'a, last week.
The head of the training and qualification section, Mohammad al-Shareei said that the aim of the course is to develop the media members abilities and increase their Participation in the field of writing English news, and arising their performance in dealing with English terms.
Al-Shareei asked the participants  to reflect what they have received in their practical life in the field of English Journalism and to reveal the suffering of Yemeni people to the whole world.
Nasser al-Rabiae, Expert in the field of English press,  said that during the three-days of training  the participants received information of  journalism, writing, interviewing skills and the role of the press in elections, war and conflict.