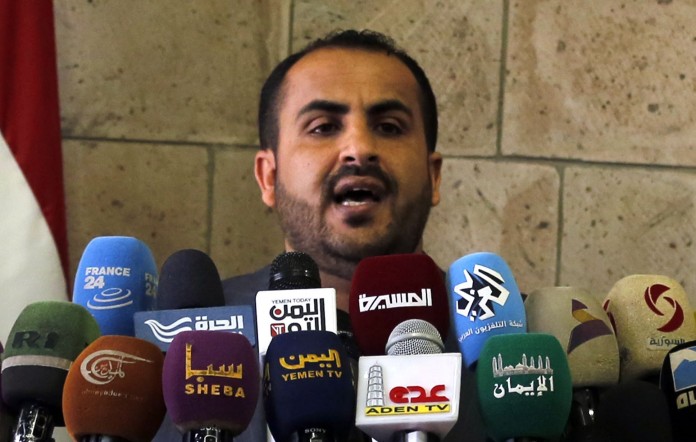 Al-Thawra Net
The official spokesman of Ansar Allah  and the Head of the National delegation Mohammed Abdel-Salam confirmed that there will be no consultations  before a cease-fire and lifting the blockade on Yemen.
Abdel-Salam said on his Twitter account: " A comprehensive ceasefire on  land, sea and air and lifting the blockade and air embargo are demanded by all Yemenis."
"Consultations in the light of the continued aggression is a  waste of time." Abdel-Salam added.
Abdul Salam's comments come in response to the invitation of US and  Britain foreign Ministers  for an immediate cease-fire in Yemen at a meeting in London that included UN envoy to Yemen, Ismail Ould Cheikh and Saudi Foreign Minister, without the call to lift the brutal blockade and violations  of international laws on the Yemeni people.