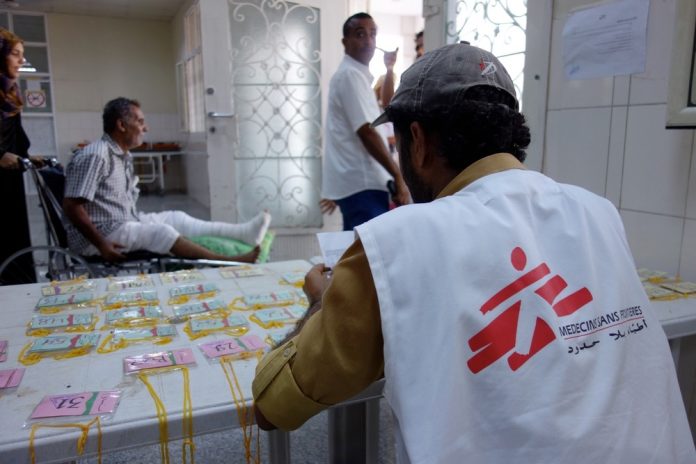 Al-Thawra Net
Eirc Juno, the representative of Medecins Sans Frontiers (MSF) in Yemen said that the wounded of the long war in Yemen have a serious and deep injuries and required long medical treatment.
In the editorial of MSF magazine, Juno said that those wounded are victims of war. They are in the hospitals supported by MSF in (Aden, Abyan, Lahij, Taiz, Sana'a, Hajjah, Amran and Sa'ada ) , "the consequences of the conflict will cause a big number of patients in the future."
Juno Eirc noted that all the programs of (MSF) are implemented in cooperation with the Ministry of Health, pointing out that this cooperation aims to provide better chances for people to get medical care and strength the medical teams abilities .
"I arrived in Yemen two months ago and noticed the destruction of the country during the long-year and half of war, this is what the world should see," he added.