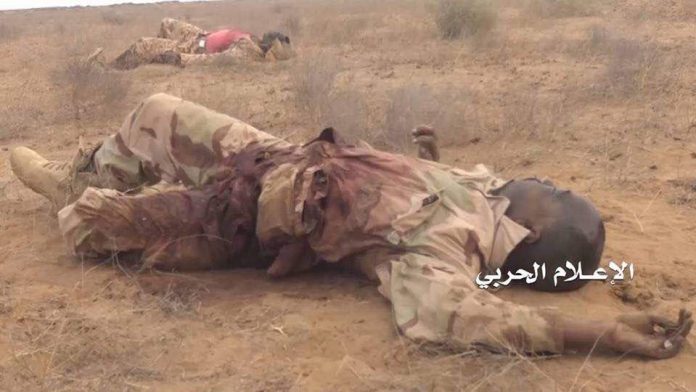 Al-Thawra Net
Military sources confirmed that the dozens of Sudanese, Saudi aggression mercenaries , dead and wounded when the Yemeni army and popular committees stopped an attempt to creep to the north of Midi desert in Hajjah province yesterday with  participation of hundreds of Islah militias.
The source pointed out that the enemy and its mercenaries suffered heavy losses in the equipment during the battles that broke out and air strikes helped them from the air as well as artillery and missile attacks from the depth of Saudi territory.
According to sources that the aggression aircrafts launched more than 26 raids on two directorate MIDI and Harad.