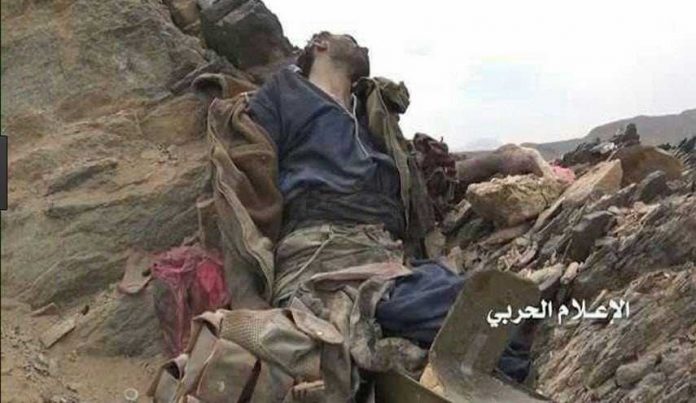 Al-Thawra Net
The heroes of the army and the popular committees  targeted the mercenaries of the Saudi-American aggression and destroyed a tank and a mechanism for the mercenaries  in Taiz .
A military source told the Saba news agency that artillery shelling of the army and popular committees targeted mercenaries  gatherings in  the camp "Honor "  and killed one of the mercenary snipers .
The source confirmed the death of the commander of the 170th Brigade, the mercenary Mohammed Abdullah Mukbel al-Makhlafi, and the wounded  the  mercenary Bilal Ahmed Amin al-Makhlafi in al-Wkail hill as well as  killed the  mercenary Salah Ali Abdo Saif al-Mashqri, a member of the so-called 17th Brigade in the front of Hamir .
The source pointed out that the  a tank and a mechanism for mercenaries of the aggerrssion  were destroyed west of the area of al-Omari in Thobab  directorate , while the artillery of the army and the Popular Committees  targeted a group of mercenaries in  al-Slou directorate , causing direct casualties in their ranks .