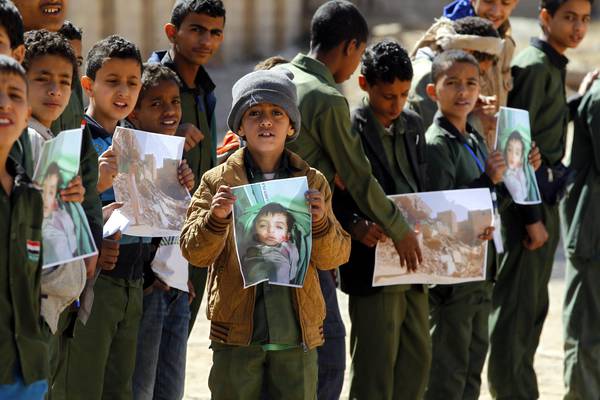 Al-Thawra
Saudi Arabia is violating international humanitarian laws in Yemen, New York-based humanitarian organization Human Rights Watch has denounced.
"Mohammad bin Salman's well-funded image as a reformist falls flat in the face of Yemen's humanitarian catastrophe and scores of activists and political dissidents languishing in Saudi prisons on spurious charges", said Sarah Leah Whitson, Middle East director at Human Rights Watch.
"Baby steps on women's rights reforms don't paper over Saudi Arabia's systemic abuses'', she added.
According to the report presented by HRW, the Saudi-led Arab coalition allegedly carried out 87 illegal attacks, killing 1,000 civilians. Al Jazeera reported that the coalition has rejected the war crime allegations.